#Microblog Monday 255: Where Did I Go?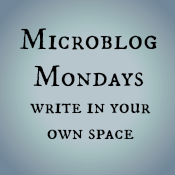 Not sure what #MicroblogMondays is? Read the inaugural post which explains the idea and how you can participate too.
*******
I just got back from a trip. Hint: it's the birthplace of modern magic. (As in, we literally went to the father of modern magic's birthplace and grave.)
The place has one official language that is used everywhere, but also has seven local languages that are still in use in varying degrees, though some of the dialects are listed as "endangered languages."
And the capital city has zero stop signs. Once upon a time, there was one stop sign, but that disappeared in 2014.
Any guesses? I'll post the story tomorrow.
*******
Are you also doing #MicroblogMondays? Add your link below. The list will be open until Tuesday morning. Link to the post itself, not your blog URL. (Don't know what that means? Please read the three rules on this post to understand the difference between a permalink to a post and a blog's main URL.) Only personal blogs can be added to the list. I will remove any posts that are connected to businesses or are sponsored post.