#Microblog Monday 229: Too Old to Learn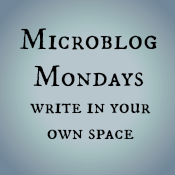 Not sure what #MicroblogMondays is? Read the inaugural post which explains the idea and how you can participate too.
*******
I know how to play chess — I was even the head of the chess club at school (because I'm that level of cool) — but I would like to get better at chess. It has been on my to-do list for a while: Get better at chess. But I may be too late. Apparently chess players peak at 36 and then slowly go downhill.
It's a funny thought to think of yourself as too late for something. Too young — that is a situation you live over and over again through childhood. But too old, especially for something non-physical or biological, I thought I had all the time in the world. I mean, yes, I recognize that there is a big difference between "get better" and "become a grandmaster." But still.
It made me wonder what other items on my wish list would be past their expiration date by the time I got around to it. I imagined that I would learn how to use an D-SLR camera in my later years, add another language, master the sewing machine.
What do you imagine learning in your later years?
*******
Are you also doing #MicroblogMondays? Add your link below. The list will be open until Tuesday morning. Link to the post itself, not your blog URL. (Don't know what that means? Please read the three rules on this post to understand the difference between a permalink to a post and a blog's main URL.) Only personal blogs can be added to the list. I will remove any posts that are connected to businesses or are sponsored post.