#MicroblogMondays 172: Coolest Store Ever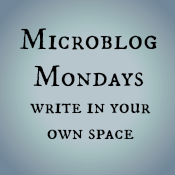 Not sure what #MicroblogMondays is? Read the inaugural post which explains the idea and how you can participate too.
*******
I have found my dream store.
It's an Alice in Wonderland-themed store aimed at giving you a very Alice-like experience from the moment you attempt to enter the building. Yes, the Alice-themed store in Oxford sort of brings you into that Wool and Water world, but… not like this.
The issue is that this store is in Japan.
That is the problem with Atlas Obscura. It tells you about these really cool spaces in other parts of the world, and then crushes your heart when you realize that you may never get to experience it. It's a store, after all, and by the time I make it to Tokyo, this place could be closed.
What cool spaces have you read about on the Internet that you want to visit?
*******
Are you also doing #MicroblogMondays? Add your link below. The list will be open until Tuesday morning. Link to the post itself, not your blog URL. (Don't know what that means? Please read the three rules on this post to understand the difference between a permalink to a post and a blog's main URL.) Only personal blogs can be added to the list. I will remove any posts that are connected to businesses or are sponsored post.