#MicroblogMondays 168: CPR Party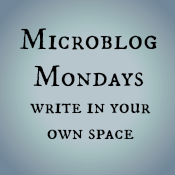 Not sure what #MicroblogMondays is? Read the inaugural post which explains the idea and how you can participate too.
*******
I read about this great idea recently. You know how people host LuLaRoe and Stella & Dot parties? Well, this person helps you host a CPR party.
You get the friends together and put out some fun snacks, and they bring the trainers and dummies. Everyone in the room learns CPR. You go home with knowledge that could save another person's life. Isn't that brilliant?
Is it as thorough as a formal training? No. But any knowledge is better than no knowledge. It's a little expensive considering our local hospital offers CPR classes for free, but it's a cool idea for a social event.
Would you host a CPR/First Aid party?
*******
Are you also doing #MicroblogMondays? Add your link below. The list will be open until Tuesday morning. Link to the post itself, not your blog URL. (Don't know what that means? Please read the three rules on this post to understand the difference between a permalink to a post and a blog's main URL.) Only personal blogs can be added to the list. I will remove any posts that are connected to businesses or are sponsored post.