#MicroblogMondays 163: Lucky He's Cute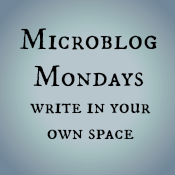 Not sure what #MicroblogMondays is? Read the inaugural post which explains the idea and how you can participate too.
*******
Linus has a new irritating habit. I line the bottom of his cage with newspaper and then cover the newspaper with his bedding. It makes clean up a little easier.
A few days ago, he realized the newspaper was underneath and he started pushing the bedding aside with his nose and then tearing off long strips of paper and depositing them on the floor outside his cage. If I tell him to stop, he gives me a look as if to say, "What? You don't like that? The tearing noise or the mess on the carpet? Which one?"
He really is my puppy. He whines if I go to pick up the kids without him. When we get to the school, he pops up at attention, eagerly waiting for them.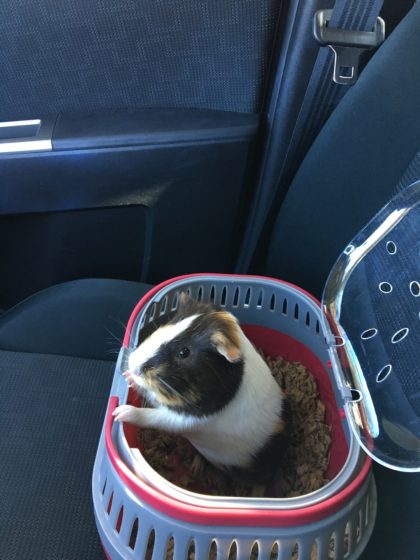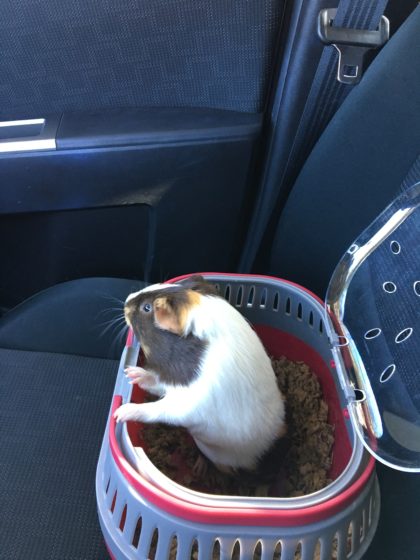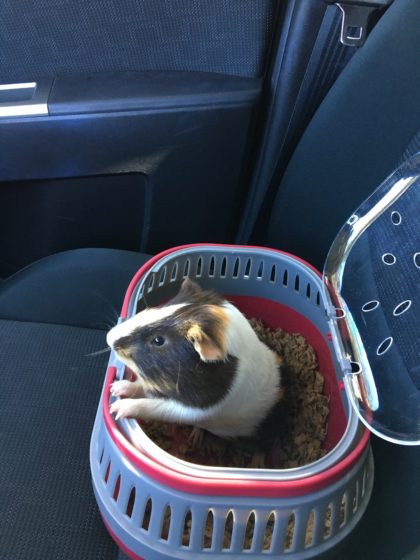 He's lucky he's cute.
Tell me about your cute pet.
*******
Are you also doing #MicroblogMondays? Add your link below. The list will be open until Tuesday morning. Link to the post itself, not your blog URL. (Don't know what that means? Please read the three rules on this post to understand the difference between a permalink to a post and a blog's main URL.) Only personal blogs can be added to the list. I will remove any posts that are connected to businesses or are sponsored post.