What Steve Jobs' Death Taught the Wolvog about Mourning
I am completely overwhelmed — and grateful — by everyone reaching out to the Wolvog after Steve Jobs' death*.  We tucked them in, and Josh went downstairs to heat up dinner while I sat down for 20 minutes to take those memories out of my head.  The emails and Facebook wall posts and Tweets had started to come in while we were telling the Wolvog the news, but we had walked away from electronics for a few hours to eat and clear the pictures off a camera.  When I opened email again right before bed, we both stared at the number of emails, the number of people who said that they thought of the Wolvog when they heard the news, and said "holy shit."
I cannot thank you enough, and I feel horrible that I can't respond to everyone's writing personally.  You took the time to tell him that you were thinking of him, and that makes my stomach twist to not be able to write everyone directly and let them know how much that meant to him (and us!).  I have put all the emails and Facebook wall posts and Tweets in a folder for him to start reading this weekend.
The Wolvog is mourning in this very strange way; it's the loss of a hero, but not the loss of a family member or friend.  He is not someone he saw every day, but he's someone who affected my son's mind every day.  Harry Potter is magic, but Mac is magic too — perhaps more so because while the Wolvog watched or read about how others utilized wands, he was able to place his own hands on the computer and control what he wanted to do; where he wanted to let his imagination go.
That is all a wand is — a computer that is rolled into a tight, little stick.  And a computer is just a wand that has been rolled out into a rectangle, both objects capable of changing the world in the right owner's hands.
This is what the Wolvog learned when he saw all the notes (and thanks to BlogHer sending it out, they came from strangers all over the world, all touched by his story):
That people shouldn't mourn alone.  That being sad together somehow spreads out the burden of grief.  That we should always reach out to someone who is mourning and take part of their load simply because it is the right thing to do as humans.  That coming together is better than dividing apart.  I hope what he retains from this is that he should never dismiss someone else's grief; that he should always give the hug, say the kind words, ask what he can do.
You taught him that, so thank you.  Which feels like two too small words to convey how you drove home the humanity we've been trying to instill in them in birth.  That it's always better to connect, to reach out a hand, to not ignore, to give empathy.
Some people mourn by talking about the person.  Some people mourn by cleaning or trying to control their environment.  The Wolvog backed away from scary thoughts about the unknown and death — ideas he couldn't wrap his mind around — and returned by morning to the orderly computer world, where everything is black-and-white; where a command always creates the same action.  If I brought up Steve Jobs, he'd look at me and then say, "I need to talk to Tim Cook about why they keep changing the thinness of the iPhone.  I need to understand that."  And then I'd tell him that his kindergarten teacher wrote to say she was going to find him at school and give him a hug, and he'd say, "do you know that they released the iOS5?  Do you understand how this is going to change the iPad?"
Coincidentally, I went to a discussion on Tuesday night about children and anxiety, and one of the things the speaker covered was how children have no perspective or context.  In other words, an adult hears that someone died of pancreatic cancer, and our thought it how rare that is.  And a child hears that someone died of pancreatic cancer and all they know is that there is "happen" or "can't happen."  There is no context, no in-between.  So part of last night's discussion was trying to give them that context, the idea of rarity, the knowledge that just because something can happen doesn't mean that it will happen.
On Wednesday night, the twins learned that heroes die.  And they made the jump to the idea that one day Josh and I would die.  And finally they traveled to that space where they learned that they would one day die.  We spent an hour and a half before tuck-in standing on that very scary patch of mental ground.  And I didn't know what to do the next morning, so I put cartons of chocolate milk in their lunch box.  I hoped that chocolate milk said to them everything I wished I could find the words to say.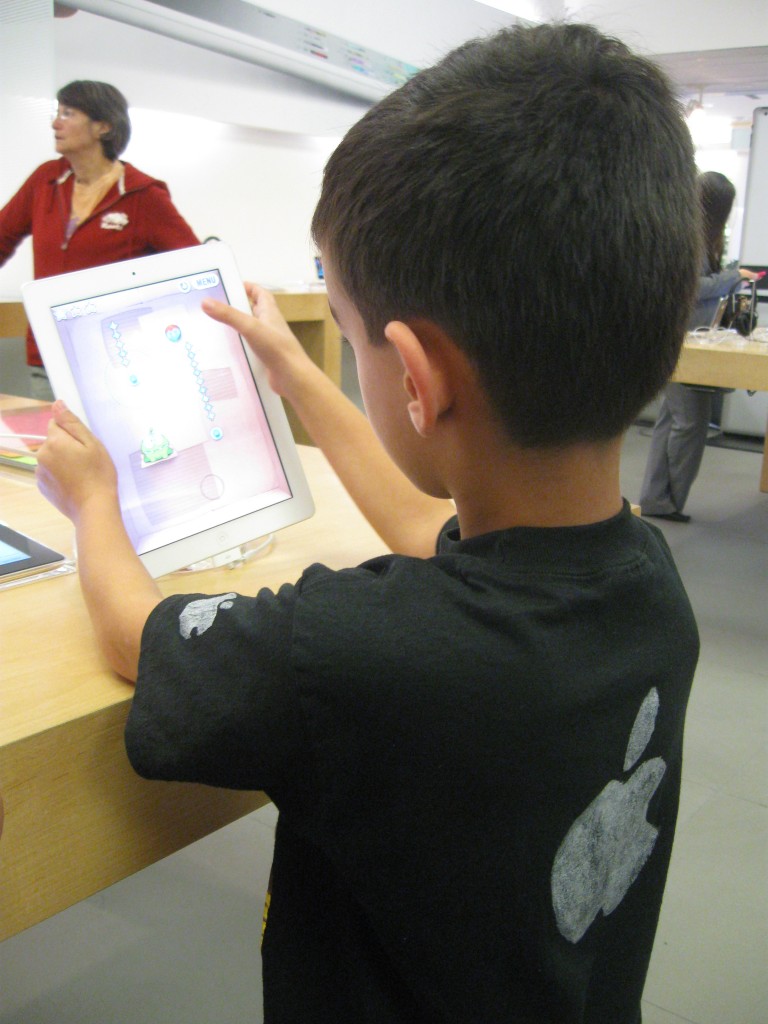 * Again, to understand the backstory about the Wolvog and Steve Jobs, it is here and here and now here.