Beer with a Google Reader Chaser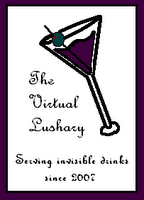 Since mid-July, I have spent 12 days at home.  During those 12 days, we have had guests. We've gutted the house of unused items, trying to get rid of clutter.  We've dismantled the twins' room and prepared their new rooms (okay, so this last one is still in-process).
I haven't practiced guitar.  I haven't written.  I did my normal amount of work in an abnormally small amount of time.
And I had to declare Google bankruptcy.  I've had to do this maybe two or three times in the last five years — mark all posts in my Reader as read and start from scratch.  I caught posts here and there: at least six a day during IComLeavWe and scattered ones throughout the month.  But I've missed the vast majority of what has happened in the past month.
So take pity on me (and whoever else has been off-schedule this summer) and fill us in on what has happened in your life this past month.
As always, it has been about a month since we met, bitched, cried, comforted, and caught up each other on our cycles and lives. Pull up a seat and I'll pour you a drink. Let everyone know what is happening in your life. The good, the bad, the ugly. My only request is that if a story catches your eye, you follow it back to the person's blog and start reading their posts. Give some love, give some support, or laugh with someone until your drink comes out of your nose.
I have a ton of assvice in my back pocket and as a virtual bartender, I will give it to you unless you specifically tell me that this is simply a vent and you do not want to receive anything more than a hug.
So if you have been a lurker for a while (or if this is your first open bar), sit down and tell us about yourself. Remember to provide a link or a way for people to continue reading your story (or if you don't have a blog — gasp! — you can always leave an email address if you're looking for advice or support. If not, people can leave messages for that person here in the comments section too). If you're a regular at the bar, I'll get out your engraved martini glass while you make yourself comfortable. And anyone new, welcome. I'm glad you found this virtual bar.
For those who have no clue what I'm talking about when I say that the bar is open, click here to catch up and then jump into the conversation back on this current post.
So have an imaginary cocktail and tell us what is up with your life.