The Answers to All of Your Burning Questions, Including Whether I Really Am the Size of a 10-year-old Boy
Let's just get this over with.  You're wondering if I'm going to read Jonathan Franzen's Freedom.  I can hear you thinking it across the Internet; it will, after all, fragment our society yet again in the same way that there were the Titanic-watchers and the non-Titantic-watchers (who later also divided into the Avatar-watchers and the non-Avatar-watchers).  So, fine, yes, I'll put you out of your misery so you can know which side of the line I'm going to fall; are we friend or literary foe.
I am going to read Franzen's book.
But I'm going to wait until it comes to the used bookstore because I'm cheap (sorry, Mr. Franzen).
*******
Many years ago, my pediatrician said as the punchline to another comment, "But Melissa is the size of a 10-year-old boy!"  This idea has stuck with me; so much so that while in a store, purchasing the Wolvog's winter wardrobe of vintage Star Wars t-shirts, I wondered if I could fit into one of the larger sizes.  The boy's department sign said that it carried clothes for kids ages 5–11 (I'm assuming this is because boys who are in middle school don't want pyjamas with woodchucks on them saying, "Little Rascal!")
So I went back into the dressing room and low-and-behold, though Batman's symbol stretched suggestively across my enormous boobs, I could fit into a large children's t-shirt.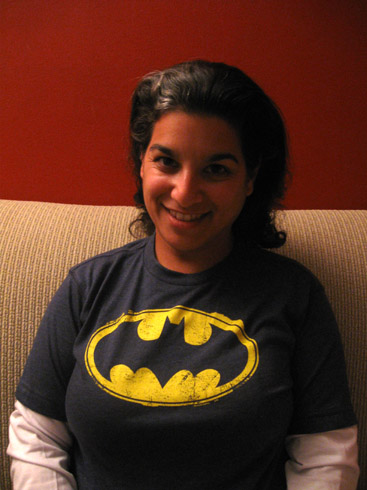 Which opened a whole new world of clothing opportunities.  Did I want a pyjama top with a woodchuck that says, "Little Rascal?"  Well, no, I didn't.  But I certainly wanted a vintage Star Wars t-shirt and a Superman one.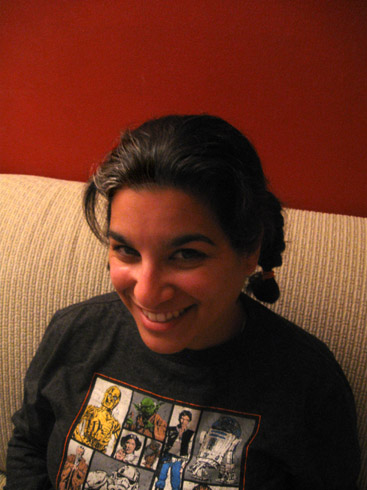 I tried them on for the kids when I got home and promised them that I'd only answer to the name "Bat Mum" from now on.
********
Now that I have answered that I am reading Freedom and I am the size of a 10-year-old boy, I'm certain there is very little else you'd want to know.  But ask away if you have any other burning questions and I'll answer them in a future post.