The 97th Circle Time: The Show and Tell Weekly Thread
Show and Tell is wasted on elementary schoolers. Join several dozen bloggers weekly to show off an item, tell a story, and get the attention of the class. In other words, this is Show and Tell 2.0. Everyone is welcome to join, even if you have never posted before and just found out about Show and Tell for the first time today. So yank out a photo of the worst bridesmaid's dress you ever wore and tell us the story; show off the homemade soup you cooked last night; or tell us all about the scarf you made for your first knitting project. Details on how to participate are located at the bottom of this post.
Let's begin.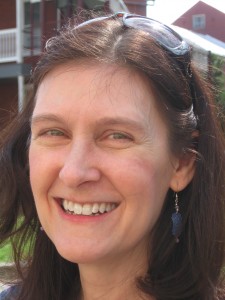 Last Friday, Lori came for a visit (I thought I was being all clever in the Roundup but…er…everyone guessed it on the first try).  We've gotten together two other times, but this is the first time that we had almost five days just to relax and have fun without other things we need to attend.
Her online name is Lavender Luz (which, by the way, I have always pronounced as "luhz; rhymes with buzz" rather than "looz; rhymes with booze."–Mondegreen!), and it perfectly describes the light that is apparent in her and around her.  Lori brings the peace into the room.  Being with her is like sitting in the sunshine with a slight breeze.
And that's what we did: we sat in the sun and ate a shitload of cake and teased Josh and met up with other friends.  We had girl time every night and played with the twins and watched Jamie Oliver cry.  It was this amazing visit and I cried leaving the airport.
On Saturday, I took her out to West Virginia, which is one of my special places.  I shyly told her that I like to listen to John Denver as I drive there, and she told me that she likes him too.  Right as we crossed over the Potomac River into WV, with Harper's Ferry peeking out on the right and the bridge over the Shenandoah in front of us, we got to Denver's "Country Roads" on the CD.  It was literally a perfect moment of being in a happy place and hearing a happy song with a happy person (as in, she makes me happy–Lori is not perpetually in a state of giddy clappiness).  It was a convergence of three things that mean the world to me: West Virginia, this song, and Lori.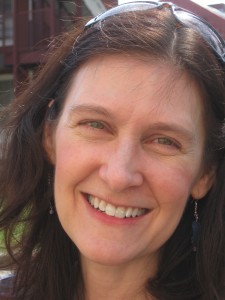 What are you showing today?
Click here or scroll down to the bottom of this post if this is your first time joining along (Important: link to the permalink for the post, not the main url for your blog and use your blog's name, not your name. Links not going to a Show and Tell post will be deleted). The list is open from now until late Friday night and a new one is posted every week.
Other People Standing at the Head of the Class:
Want to bring something to Show and Tell?
If you would like to join circle time and show something to the class, simply post each Wednesday night (or any time between Wednesday morning and Friday night), hopefully including a picture if possible, and telling us about your item. It can be anything–a photo from a trip, a picture of the dress you bought this week, a random image from an old yearbook showing a person you miss. It doesn't need to contain a picture if you can't get a picture–you can simply tell a story about a single item.

The list opens every Wednesday night and closes on Friday night

.
You must mention Show and Tell and include a link back to this post in your post so people can find the rest of the class. This spreads new readership around through the list.

This is now required

.
Label your post "Show and Tell" each week and then come back here and add the permalink for the post via the Mr. Linky feature (not your blog's main url–use the permalink for your specific Show and Tell post).
Oh, and then the point is that you click through all of your classmates and see what they are showing this week. And everyone loves a good "ooooh" and "aaaah" and to be queen (or king) of the playground for five minutes so leave them a comment if you can.
Did you post a link and now it's missing?

: I reserve the right to delete any links that are not leading to a Show and Tell post or are the blogging equivalent of a spitball.