Look Ma–I'm on T.V.
Remember back in November when I was in Chicago filming a television show and I couldn't pee on myself out of anxiety because I had used up all of my bodily fluids on tears?  Yes?  That trip?
Well, the show has started airing, at least in the Chicago area.  It started running last week on Thursday nights and my segment is coming up on this Thursday night.  When I know the dates in other cities, I'll let you know.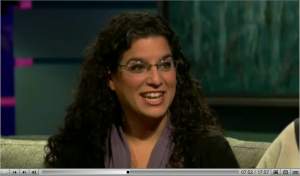 Click on the picture above to be taken to the PBS site for the show and watch the segment on the Web.  My voice is doing all sorts of strange, prepubescent cracking things as I answer Paula Zahn's questions (do you like that nervous laugh as I admit that I used to curl up on the bathroom floor and sob?).
I am about six minutes in to the second section (look below the screen on the PBS site and you'll see the first section is called "Reproductive Plan" and the second section is called "Infertility").  And yes, I mentioned y'all and they kept it in (perhaps my hint worked?).
Because I love you.