Things You Never Knew You Wanted to Know About Me
I could tell you all about how I rock the Irish Penny Whistle, how I love owning fourteen sets of measuring spoons, or how I once accidentally kicked a boy in the face in the middle of a dance performance, but I have a feeling that those facts aren't really necessary for diving into this blog. So…
My name is Melissa. I usually sign everything Mel so people get confused and sometimes call me Melanie, which is an honest mistake. But my name is actually Melissa.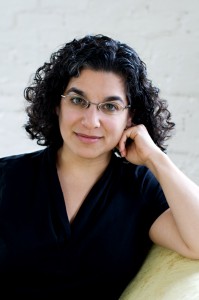 I now blog under the name Lollipop Goldstein, though I used to blog under the name The Town Criers. I still use it sometimes. When this blog turned two-years-old, I chose the name Lollipop Goldstein. You can read the whole story here.
My husband's name is Josh.
We have twins that I call the ChickieNob and Wolvog on the blog. Their names come from the book Oryx and Crake by Margaret Atwood. They were conceived via fertility treatments, namely an IUI with injectables cycle. We are currently doing treatments again to conceive a third child, though we're taking a break and haven't returned to the process.
I blogged over at a blogspot address for over three years. In the fall of 2009, I moved over to this current location.
I think the post that best gives you a sense of the history of this blog as well as what is important to me is this one.
I love a good quote and being inclusive.  I live my life by Gandhi's adage: "you must be the change you wish to see in the world." I also live my life by the Beatles quote: "in the end, the love you take is equal to the love you make."  I also firmly believe that everyone is welcome here and anyone in need of support will receive it here. The reason why can probably be found in this post.
I wrote a book about infertility and pregnancy loss called

Navigating the Land of If

and you can click here to learn more about the book. It was published by Seal Press in spring of 2009. I love to hear feedback about the book, so please write me if you read it.
I love talking about publishing and writing with other writers so feel free to write me with questions or comments about blogging, writing, or publishing (more on my email in a moment).
I love reviewing books, but I've pretty much stopped by now because I get too many requests.  In the interest of full disclosure, when I review a book, about 25% of the time, I have received a free copy of the book.  I'll always note in the post if I received a copy of the book.  If you don't see a note like that, it means that it's a book I bought myself or checked out from the library.
I don't accept guest posts on this blog.  I also don't usually blog about projects, organizations, campaigns, or products.  There is an outlet for people who have non-commercial information (studies, projects, non-profits, etc) they would like to get out to the ALI (adoption/loss/infertility) community.  It is called the LFCA or Lost and Found and Connections Abound.  If you want it listed in the LFCA, all you need to do is fill out the submit news form (the button is under the header) and it will be uploaded in the next issue.
I also don't accept any form of advertising on this blog beyond BlogHer Ads.  I also don't respond to emails that ask about advertising on my site.  I apologize for rudely ignoring your email.
On the topic of emails that are off-topic or spam-like, as of 4/22/09, I am not responding to emails asking for me to hawk a product or link to an off-topic site or anything that essentially amounts to free advertising for a product or organization. I just get too many of them and while it feels rude to ignore an email, it also feels rude to have someone use your good nature and email inbox.  And this does suck because Wall Street Journal named me one of the top motherhood bloggers and I do write great reviews if I do say so myself.  But y'all tried my patience with bad pitches, so I now have my email set up so that everything that comes from a PR company is marked as spam and I never see it.   So, just making the blanket statement here: the answer is "no."  Any product, movie, television show, or penny whistle maker that I discuss on my blog is a product, movie, television show, or penny whistle that I chose to write about on my own and received no compensation in exchange for the kind words.  And if I ever break my own rule, I will clearly state that within the post.
My email address is thetowncriers@gmail.com. I'm usually pretty good about writing back within a day or two so if you don't hear from me after a week or so, send another email. Truly, I never ignore emails unless they're off-topic and spam-like. I've also been described as "pretty nice" and I think that refers to the fact that people can feel comfortable writing me even if they haven't been a long-time blog reader or regular commenter (if anyone wants to chime in with a testimonial about my emailing skills, feel free in the comments section).
I love receiving comments; who doesn't like feedback? Many of my posts are salon-like in nature and invite answers or commentary. I'm all for disagreement, as long as it's polite. I will remove any comments that I deem off-topic, rude, or mean-spirited. If you return to my blog and see your comment gone (really, why are you coming back to check on your comment?), that should probably be your clue that I thought your comment was off-topic, rude, or mean-spirited. Rather than write another comment that is off-topic, rude, or mean-spirited that I will also remove, please simply click away from my blog. This space is not for everyone even though I try to be as inclusive as possible. Maybe my writing style grates on you or maybe you have a problem with type-os, of which there are probably many. And that's fine. I have a huge blogroll, so if you're looking for other IF/pg loss/adoption blogs, there are many to choose from on the list. On the other hand, if you do like it here, please stick around and keep reading. And leave a comment from time to time.
If you left a comment and now want it removed, I will do so as long as you provide some information.  I don't want people to have regrets or have words they've written on the Internet add tension to their life.  I am happy to remove a comment if you change your mind as long as the only person affected by your comment is yourself.  In other words, you can't post something inflammatory, get flack for it, and ask me to remove it.  Think before you write.  On the other hand, if you posted a story and now have regrets putting it out there, let me know the reason you want the comment removed AND write me from the original email address in which the comment was left (or at least list that email address in your note to me so I know that you are the owner of that comment asking for removal).  I will not remove a comment unless the original commenter asks to have the comment removed.  You are responsible for every word you speak or write whether it is in a comment, Tweet, Facebook status, or your own blog.  Be circumspect.
Due to the amount of SPAM comments I receive daily, I no longer allow links to non-personal blogs except on a case-by-case basis.  If a blogger I know wants their comment to link to their Twitter account, that's fine.  But if you're only commenting to get a link to your business out there, I will edit out the link.  Sorry.  It has gotten so completely out-of-hand; it's ridiculous that I even need to write this.
If you want to be on the blogroll and you have a blog that fits in any of the categories on the blogroll, send it my way and I'll add it. It speeds things along if you pick your category for me or write me a little bit about yourself so I can choose a category for you. People can only appear in one category–sorry, the limits of the blogroll service.
I also run the Lost and Found and Connections Abound, which is a daily newsletter summarizing life in the IF/pg loss/adoption community. If you haven't seen it yet, click over and check it out. If you need support or have an announcement, send it my way. If you're reading other blogs and you see news that is Lost and Found-worthy, send it my way too. When I put up a new post on the Lost and Found, I change the link on the left sidebar of this blog on the top column called "Today."
I am a section editor for Blogging & Social Media and Health at BlogHer. You can often read my posts over there. And I do freelance work from time to time. As a freelance writer, the answer is "yes, I might like to write for you" if you are a publisher looking at my site. Just in case you were wondering.
I am also a kosher vegetarian. And I bake all of my own bread. And usually ask others all of my technical questions when it comes to blogging. And I'm a great multi-tasker (just in case you were going to ask me how I get everything done).
Sometimes I refer to my siblings as Hansel and Gretel on this blog. Those aren't their real names.
Do you love my head shot at the top of this page?  Why, thank you, I do too.  It was taken by Mary Gardella at Love Life Images enough.  If you live or will ever be in the DC area, you should book a session with her.  She is seriously worth booking a photo session vacation to Maryland in order to work with her.  And if nothing else, peruse some of her other photographs on her blog.  Aren't they amazing?
Thanks for reading all of this. Anything that wasn't covered, you can ask me via email. Happy reading: I hope you find this blog helpful and comforting. Or funny and enlightening. Either, or or all.