#MicroblogMondays 158: Haste, Post, Haste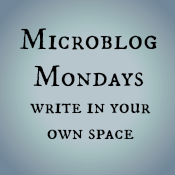 Not sure what #MicroblogMondays is? Read the inaugural post which explains the idea and how you can participate too.
*******
There was a cute story in the news this past weekend about a little girl who wrote the Queen because she wanted a pet swan and she thought the Queen owned all the swans.
I showed it to the ChickieNob because she writes a blog about royal news, but she was royally miffed. I think it secretly had something to do with the fact that she never got her pet clam, but the rest of it was because the ChickieNob sent a letter to the queen and got no response. She did not want to hear about a little girl who got a letter from Buckingham Palace when she had been checking the mailbox for weeks since sending her own at the beginning of the summer.
When she first wrote the letter, we explained to her that it was highly unlikely that she would receive a letter back, though the ChickieNob couldn't fathom how the Queen wouldn't respond once she saw the evidence of the ChickieNob's deep and abiding love. We told her it was worth writing, but you need to send these sorts of things without any expectation of an answer.
Have you ever received a response from a public figure?
*******
Are you also doing #MicroblogMondays? Add your link below. The list will be open until Tuesday morning. Link to the post itself, not your blog URL. (Don't know what that means? Please read the three rules on this post to understand the difference between a permalink to a post and a blog's main URL.) Only personal blogs can be added to the list. I will remove any posts that are connected to businesses or are sponsored post.