#MicroblogMondays 155: Tinder for Friends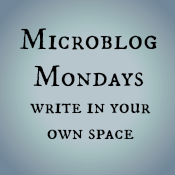 Not sure what #MicroblogMondays is? Read the inaugural post which explains the idea and how you can participate too.
*******
There is a new site, another Tinder for Friends, in the app store. Patook works exactly like Tinder, except it's to find friendships and not relationships. Unlike Peanut, which I wrote about a few months ago, this one seems to include everyone and not just parents.
Tinder if clearly successful, and people feel comfortable meeting someone to date through an online site such as Match.com or eHarmony. So why haven't friendship sites caught on in the same way? Especially since so many people talk about how they have difficulty meeting new friends in the post-college years?
Would you use an app like this? Why or why not?
*******
Are you also doing #MicroblogMondays? Add your link below. The list will be open until Tuesday morning. Link to the post itself, not your blog URL. (Don't know what that means? Please read the three rules on this post to understand the difference between a permalink to a post and a blog's main URL.) Only personal blogs can be added to the list. I will remove any posts that are connected to businesses or are sponsored post.