#MicroblogMondays 154: Look at Linus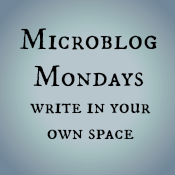 Not sure what #MicroblogMondays is? Read the inaugural post which explains the idea and how you can participate too.
*******
Carolyn Hax recently took a vacation and turned over her column to readers giving each other advice. One of the ones that cracked me up came from someone annoyed at having to look at her co-worker's baby pictures (without any reciprocation). The person writes:
I worked with a lady who would bring pictures of her daughter to work every day, and she would show them to me. I understood her feelings for her child and was really willing to look at them.

One day, after I was looking the pictures of her daughter, I asked her if she'd like to see a picture of my cat. She gave me the nastiest look and said, "Why would I want to see a picture of your cat?" My response was, "For the same reason I'd want to see a picture of your daughter."

No more daughter pictures showed up after that.
Um… I do turn my phone around and show people pictures of my guinea pig. Wouldn't you if you had a pig that looked like this?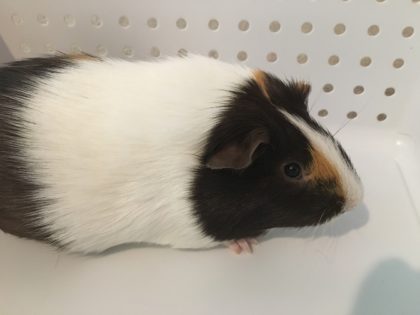 I would look at her cat, too.
What do you think of the person's advice? Good or bad?
*******
Are you also doing #MicroblogMondays? Add your link below. The list will be open until Tuesday morning. Link to the post itself, not your blog URL. (Don't know what that means? Please read the three rules on this post to understand the difference between a permalink to a post and a blog's main URL.) Only personal blogs can be added to the list. I will remove any posts that are connected to businesses or are sponsored post.