#MicroblogMondays 151: Chasing the Taste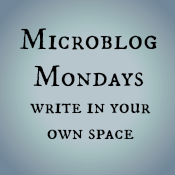 Not sure what #MicroblogMondays is? Read the inaugural post which explains the idea and how you can participate too.
*******
We had the most incredible passionfruit vinaigrette on our honeymoon. The waiter went back into the kitchen and returned with the recipe, minus amounts. I tried to recreate the salad dressing a few times, but it never came close to that vinaigrette. I still think about it as one of the best things I've ever tasted.
Apparently, that's science.
There is a reason why you think food tastes better on vacation, and why so many of the tastes you "chase" (as in, try to recreate or wish you could have them again) come from vacations. New York magazine explains:
The obvious answer is context: new place, new things. But context also works in other, more surprising ways to make our sense of taste into the fluid, location-dependent thing that it is.
Think about the foods you still think about long after the meal and remove all the emotionally-based ones such as your mother's chicken. How many of the ones that are left came from a local restaurant or friend's house, and how many came from your travels or a vacation?
*******
Are you also doing #MicroblogMondays? Add your link below. The list will be open until Tuesday morning. Link to the post itself, not your blog URL. (Don't know what that means? Please read the three rules on this post to understand the difference between a permalink to a post and a blog's main URL.) Only personal blogs can be added to the list. I will remove any posts that are connected to businesses or are sponsored post.