#MicroblogMondays 150: Making Space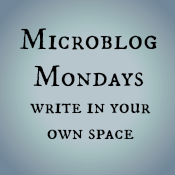 Not sure what #MicroblogMondays is? Read the inaugural post which explains the idea and how you can participate too.
*******
I called a hotel to make reservations for two dates and was told that they didn't have rooms with multiple beds available for the first date, though they did for the second. But when I gave my name to make my reservation, the staff member happily jumped into welcoming me, asking about Josh and the twins. We always go to the same place so the moment I gave my name, she exclaimed, "I know the rest of your information. I've entered it 500 times."
She also shifted some people around and made room for us for the first date. I was grateful, but I wavered between feeling like I deserved to be accommodated due to my extreme loyalty and feeling badly that I was getting something special. A business benefits from loyal customers, and you build that loyalty by treating someone well, but it makes me wonder how many times I've been told "no" at a new place where a longstanding customer was told "yes."
Do you think loyalty should be rewarded, or do you think all policies should apply to all people regardless of whether it's their first time or 100th time frequenting a place?
*******
Are you also doing #MicroblogMondays? Add your link below. The list will be open until Tuesday morning. Link to the post itself, not your blog URL. (Don't know what that means? Please read the three rules on this post to understand the difference between a permalink to a post and a blog's main URL.) Only personal blogs can be added to the list. I will remove any posts that are connected to businesses or are sponsored post.