#MicroblogMondays 148: Alice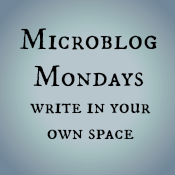 Not sure what #MicroblogMondays is? Read the inaugural post which explains the idea and how you can participate too.
*******
I'm on the mailing list for Oxford's Story Museum, and I'm jealous of everyone who lives nearby and can participate in their Alice's Day next week. (Side note: Charles Dodgson started telling Alice the story on July 4, 1862.)
In my gaming club (like a book club, except for interactive fiction games), we were recently talking about the length of games. I love Alice in Wonderland and could play in that world for an infinite amount of time. Same with Middle Earth and Narnia. (All Oxford connections!) And Hogwarts. (Close enough!) Fillory. (Finally, an American!) Everything else, I probably need a cap of two hours.
Let's say someone could take any fictional world and produce an infinite amount of quality work set in that world. Which world would you spend an infinite amount of time exploring?
*******
Are you also doing #MicroblogMondays? Add your link below. The list will be open until Tuesday morning. Link to the post itself, not your blog URL. (Don't know what that means? Please read the three rules on this post to understand the difference between a permalink to a post and a blog's main URL.) Only personal blogs can be added to the list. I will remove any posts that are connected to businesses or are sponsored post.