#MicroblogMondays 147: Vacation Anxiety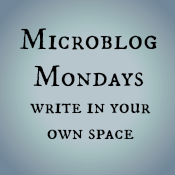 Not sure what #MicroblogMondays is? Read the inaugural post which explains the idea and how you can participate too.
*******
This article is about spring break (vs. summer break) AND it's about millennials, but other than those two facts, it totally resonated with me: I have a problem taking off of work.
It isn't shame. Or guilt — I don't feel guilt over saying that I need time off. But I do have trouble figuring out how to take off so that no one else is inconvenienced and all the work gets done. Sometimes I can work ahead or catch up after I'm back. But I usually end up checking in at least twice a day while I'm away, answering questions so other people can complete tasks.
This isn't a problem because I don't mind doing it. It's me setting the expectation rather than having someone else tell me how things are going to be. And I do it both because I appreciate it when other people check in while they're away and answer my questions, plus it makes returning to work a little less stressful at the end of the vacation.
Do you fully check out when you're on vacation, or do you still check in with work (if you work) while you're away?
*******
Are you also doing #MicroblogMondays? Add your link below. The list will be open until Tuesday morning. Link to the post itself, not your blog URL. (Don't know what that means? Please read the three rules on this post to understand the difference between a permalink to a post and a blog's main URL.) Only personal blogs can be added to the list. I will remove any posts that are connected to businesses or are sponsored post.