#MicroblogMondays 145: Patron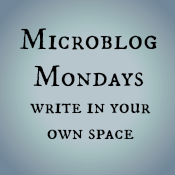 Not sure what #MicroblogMondays is? Read the inaugural post which explains the idea and how you can participate too.
*******
I read a super interesting New Yorker piece about a barbecue restaurant called Piggie Park, owned and operated by a white supremacist who decorated his restaurant in confederate flags. Kathleen Purvis spoke for many when she said, "When I learned about Bessinger's history, I stopped buying his products. I followed a simple policy on the Piggie Park: I didn't go there. Ever."
Then he died and his kids took over, removing the flags and their father's political point-of-view. Which brought about the question that drives the New Yorker piece: Is it now okay to go to Piggie Park? Some felt the old man and his hate was gone, and it was okay to patron the place. Others felt that the legacy of hate and the history of hurt should still be driving the decision to avoid the place.
I don't eat barbecue — that whole vegetarian thing — so I had to think about this question in terms of a favourite space. What if the owner of my favourite restaurant started to spew hate speech? No brainer — I would stop patronizing the place. What if she died and her kids took over, keeping the same recipes but changing the personality of the space? Could I eat there?
I don't think I could. For me, the food is tied to the experience, and I don't think I would have much of an appetite if I walked into the space, thinking about what had happened before that point.
What about you? Would you eat at your own personal Piggie Park if that happened?
*******
Are you also doing #MicroblogMondays? Add your link below. The list will be open until Tuesday morning. Link to the post itself, not your blog URL. (Don't know what that means? Please read the three rules on this post to understand the difference between a permalink to a post and a blog's main URL.) Only personal blogs can be added to the list. I will remove any posts that are connected to businesses or are sponsored post.