#MicroblogMondays 140: Country Personality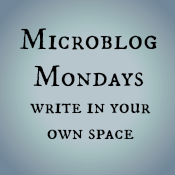 Not sure what #MicroblogMondays is? Read the inaugural post which explains the idea and how you can participate too.
*******
The BBC had an article about whether a country can really have a personality, and what that even means in regards to its residents. For instance, do you think YOUR country has a personality? I'm willing to hazard a guess that you describe the personality of your country in positive terms, whereas other countries are mostly ascribed neutral or negative terms. (Unless, I guess, you hate where you live.)
And, next, is that the average personality of the people in your country? Because, if not, what does the personality of a country even mean? So let's assume that you agree — the personality of your country is a reflection of the average resident of your country.
Lastly, do YOU fit your country's personality?
Try to answer these questions BEFORE you read other comments below. It will be interesting to see how residents of the same country answer.
*******
Are you also doing #MicroblogMondays? Add your link below. The list will be open until Tuesday morning. Link to the post itself, not your blog URL. (Don't know what that means? Please read the three rules on this post to understand the difference between a permalink to a post and a blog's main URL.) Only personal blogs can be added to the list. I will remove any posts that are connected to businesses or are sponsored post.