Dots and Stripes
One of the rooms at the Yayoi Kusama exhibit is a series of enormous pink blow-up balls covered in black polka dots.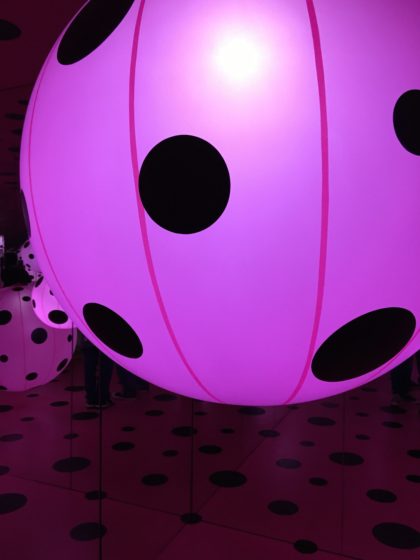 Kusama really loves polka dots — they are everywhere in the exhibit including the final white room that is covered in colourful polka dot stickers.
And you know what — I don't.  I don't love polka dots.  Given the choice between polka dots and stripes, I would take stripes almost every single time*.
Which are you?  Dots or stripes?
* The one exception is the shower curtain in the twins' bathroom.  It has dots in vibrant shades of blue against a white background.  I really like it.  Not enough to put it in my own bathroom.  In ours?  We have stripes.