#MicroblogMondays 135: Decorations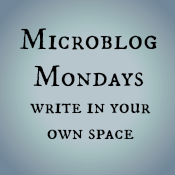 Not sure what #MicroblogMondays is? Read the inaugural post which explains the idea and how you can participate too.
*******
I am not a fan of decorating. We are not tchotchke purchasers. We do not like flourishes. Instead of operating from a place of "that's beautiful," I come from a space of "that's not ugly." I like things plain. Plain, plain, plain, plain, plain.
I am not enjoying bathroom renovation decisions.
Some people love going to open houses to see how other people decorate their homes. Or peruse home goods catalogues. Or watch decorating shows on television. I do not do any of these things. If we had the money, I would pass off this decision-making process to a decorator. I would tell him/her, "Aim for plain. Think boring and then take it one step beyond that."
Do you like to decorate?
P.S. We are moving from the steampunk bathroom idea toward a more spa look. The Edison lightbulbs hurt my eyes.
*******
Are you also doing #MicroblogMondays? Add your link below. The list will be open until Tuesday morning. Link to the post itself, not your blog URL. (Don't know what that means? Please read the three rules on this post to understand the difference between a permalink to a post and a blog's main URL.) Only personal blogs can be added to the list. I will remove any posts that are connected to businesses or are sponsored post.