#MicroblogMondays 133: iPhone or Health Care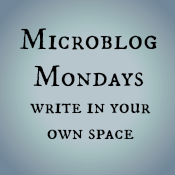 Not sure what #MicroblogMondays is? Read the inaugural post which explains the idea and how you can participate too.
*******
Chaffetz said this week that people will need to choose between getting a new iPhone and health care. Let's set aside for a moment that the cost of the two items are not comparable; that health care is a lot more expensive than a phone. Instead, let's talk about the fact that we've set up a culture where having a phone is as important as having health care.
If you do not have a phone (landline or mobile), it is hard to get a job. Hard to get a home. Hard to enroll in school. Many years ago, Josh's boss wanted him to get a blackberry. She paid for his cell service because she admitted that it was such a huge ask. On the other hand, every job I've held in the last 5 year has expected me to have a mobile device and to use said mobile device for video meetings and text messages. It isn't a question of "do you have…?" but "what is your number?"
We've built a mobile expectation into our work culture in the same way that employers expect employees to have access to transportation to get to work on time and an appropriate wardrobe for the work space.
Think for a moment: could you do your job or live your life without a mobile device?
*******
Are you also doing #MicroblogMondays? Add your link below. The list will be open until Tuesday morning. Link to the post itself, not your blog URL. (Don't know what that means? Please read the three rules on this post to understand the difference between a permalink to a post and a blog's main URL.) Only personal blogs can be added to the list. I will remove any posts that are connected to businesses or are sponsored post.