Linus's New Home
Josh decided that Linus needed a new cage.  He has been using Truman's old cage, which fit Truman's personality.  Truman was a pig that liked to know where I was at all times and not move very much.
Linus, on the other hand, likes to run.  He likes to run and jump.  He likes to land in his food dish and toss all the pieces of kale in the air.  He likes to jump over the food dish and kick his little legs to the side like he's in the ensemble of Newsies.  Everything is exciting in his world, and he likes to make life a full body experience.
Josh was at work when the new cage arrived, but I opened it and let him check out the base.  He looks so little in the vast space.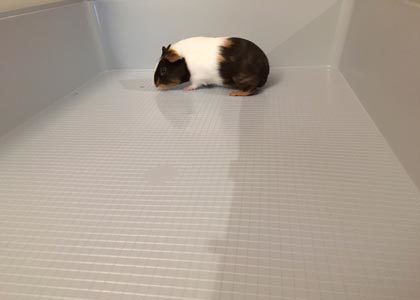 He licked the bottom and sniffed the sides.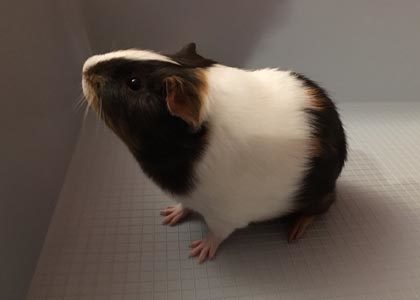 He thought about it long and hard…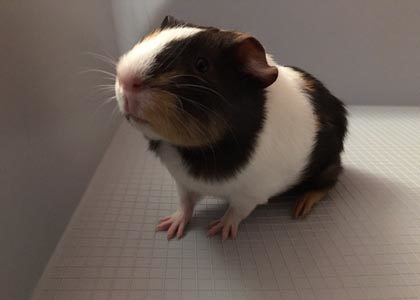 …and peeked out the top.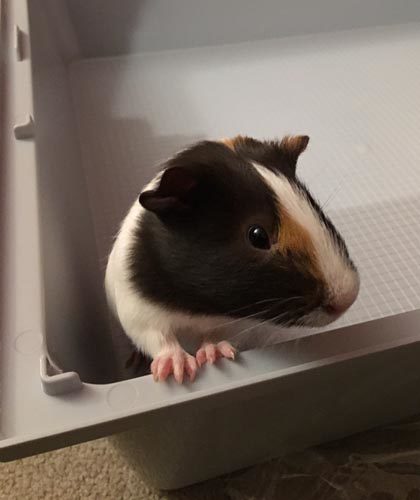 And finally he backed himself into a corner and peed to mark his territory.  He was home.