#MicroblogMondays 131: Would You Peek?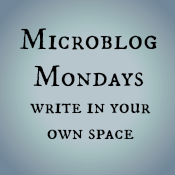 Not sure what #MicroblogMondays is? Read the inaugural post which explains the idea and how you can participate too.
*******
There is a town in England that has a box of prophecies, kept in a secret location near the Panacea Museum. That fact is just a small portion of a larger article about a ritual held at the museum last December, but I kept scrolling back and forth, trying to digest every morsel of information about this box.
How could they not open it?
Regardless of how you feel about the contents inside, whether you think they're true or random blatherings, how could people continue to let time pass without reading the predictions? What if we never declare the bishops in crisis and the box gets lost? Or the box is opened hundreds of years from now and the contents have disintegrated?
Who is hiding the box? And is there a contingency plan if something ever happens to that person?
Aren't you curious about the contents of the box? Would you want to know the prophecies?
*******
Are you also doing #MicroblogMondays? Add your link below. The list will be open until Tuesday morning. Link to the post itself, not your blog URL. (Don't know what that means? Please read the three rules on this post to understand the difference between a permalink to a post and a blog's main URL.) Only personal blogs can be added to the list. I will remove any posts that are connected to businesses or are sponsored post.