#MicroblogMondays 129: Pranks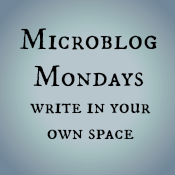 Not sure what #MicroblogMondays is? Read the inaugural post which explains the idea and how you can participate too.
*******
The ChickieNob insisted that you can send a blank text. "Watch," she said, opening up her messaging app and making a single blank space using the space bar. She hit send.
A moment later, Josh sent back a question mark. She sent another blank text. Thus began a long thread of blank texts met by increasingly confused return messages, including a screenshot of the conversation in case the ChickieNob didn't understand that all of her texts were showing up as blank bubbles.
She laughed and laughed and laughed.
Okay, it was funny on our end. And no one got hurt, though I told her that she wasn't allowed to do this to other people. That's sort of the thing about pranks: they're usually only funny to the giver and not the receiver.
But keep that one in your back pocket for April 1st.
Best prank ever pulled or seen?
Our favourite SNL sketch (Maya Angelou pranks Cornell West!)
*******
Are you also doing #MicroblogMondays? Add your link below. The list will be open until Tuesday morning. Link to the post itself, not your blog URL. (Don't know what that means? Please read the three rules on this post to understand the difference between a permalink to a post and a blog's main URL.) Only personal blogs can be added to the list. I will remove any posts that are connected to businesses or are sponsored post.