#MicroblogMondays 128: Combinations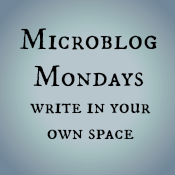 Not sure what #MicroblogMondays is? Read the inaugural post which explains the idea and how you can participate too.
*******
Justine told me about a game her child was playing called Little Alchemy. You start off with four elements (earth, air, fire, and water), and you combine them to create 560 other items — from werewolves to cookies.
I love this game.
I'll admit that I cheat and will pull up an item — let's say, the sun — and then try it against every other item that I've already found. You end up finding a lot of things that way. Most of the combinations make sense: Wax and thread form a candle (of course!). Others do not make sense: Sugar cube and campfire form a marshmallow (what?). And others are sobering: Gun plus human equals corpse.
Considering that I am not making actual candles and marshmallows, this app probably qualifies as a time waster. But it's a really fun time waster.
What is currently your favourite time waster?
And if you want to try Little Alchemy, it looks like you can play it via the website.
*******
Are you also doing #MicroblogMondays? Add your link below. The list will be open until Tuesday morning. Link to the post itself, not your blog URL. (Don't know what that means? Please read the three rules on this post to understand the difference between a permalink to a post and a blog's main URL.) Only personal blogs can be added to the list. I will remove any posts that are connected to businesses or are sponsored post.