We Have Someone We'd Like You to Meet…
Introducing Linus Winston: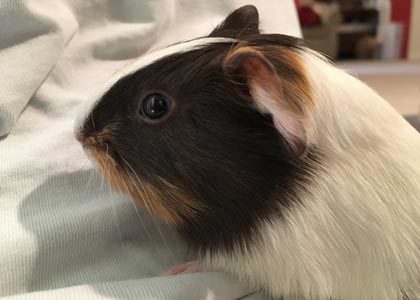 He's a three-week-old, tricolour, American shorthair, and he is so sweet and chill.  The woman let us know on Friday afternoon that we were getting the pig, but my stomach was still in knots despite the promise.  This year has been so shitty; it didn't seem possible that things would actually work out.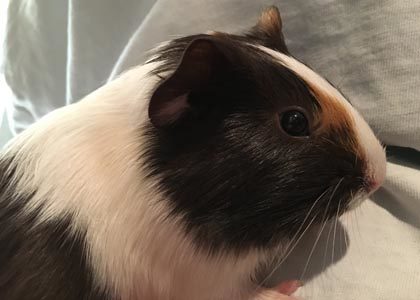 But after shul, we drove an hour to the farm and picked up Linus.  He is very different from Truman.  First of all, he loves to be carried.  He spent the whole day being held, and he let me walk around, cleaning up the house one-handed.  On the other hand, he hates being held under his arms, which was the only way to carry Tru.  Linus is willing to go into any room.  Truman hated going upstairs unless it was to meet his nemesis, rake. (And, even then, he loved fighting rake but he hated the process of getting upstairs to pounce on him.)  Truman was silent for the first few days, and Linus has been talking non-stop.  Both are definitely lap pigs; they are content to curl up in my lap while I read a book.
So we're missing Truman and his sweetness at the same time as we're loving on Linus.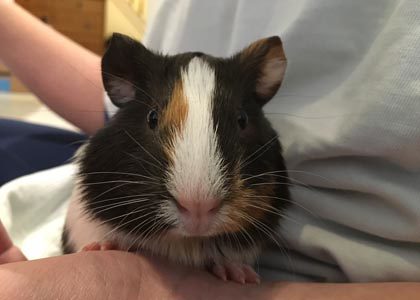 So, his name.  It was really hard to name Linus.  We had a few other names picked out, but we ultimately felt that Linus was the best one.  (Not just because now there is someone else in the house with a Greek name.)
Linus is named after Linus Pauling; a two-time Nobel laureate, once for chemistry and once for peace.  In this time when the country seems to be at war with science, we thought someone who brought both clarity to the nature of the chemical bond as well as spoke about nuclear disarmament was a good role model.  Also, he is named after Linus Torvalds, the creator of Linux, which is the Wolvog's operating system obsession of the moment.
His middle name is Winston, after Winston Smith and Winston Churchill.  Smith because 1984 feels very close at the moment, and Churchill for his work during the war.  In both cases, our fond feelings lessen towards the end of the book and the second round as Prime Minister, hence why we made it his middle name (and not his first name, which was being considered).
So this is our new babykins.  My heart is exploding right now.