#MicroblogMondays 124: Champing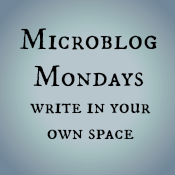 Not sure what #MicroblogMondays is? Read the inaugural post which explains the idea and how you can participate too.
*******
I just learned about champing from Atlas Obscura, which is sort of like glamping, but in old churches. It's a win-win-win: You get an interesting, dry place to sleep for the night without needing to carry a tent. The town gets money to help support the upkeep of the church. And the ghosts in the floor tombs get a new group of people to haunt.
Win!
This would have been perfect for 22-year-old Melissa, though 42-year-old Melissa is currently cocking an eyebrow and saying, "I don't think it's for me." But once upon a time, I liked camping, and I would have jumped at the chance to stay somewhere cool. Especially a place with floor tombs.
What do you think? Would you champ? And if not champing, would you tamp? (I just made up tamping, which is when countries allow you to sleep in famous tourist sites such as pitching a tent in Pompeii.)
*******
Are you also doing #MicroblogMondays? Add your link below. The list will be open until Tuesday morning. Link to the post itself, not your blog URL. (Don't know what that means? Please read the three rules on this post to understand the difference between a permalink to a post and a blog's main URL.) Only personal blogs can be added to the list. I will remove any posts that are connected to businesses or are sponsored post.