#MicroblogMondays 119: Punishments and Rewards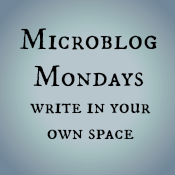 Not sure what #MicroblogMondays is? Read the inaugural post which explains the idea and how you can participate too.
*******
Spend any time on Donald Trump's Twitterfeed and you'll see him listing out various people and actions that deserve punishment. Companies that move jobs out of the US will be punished. People who burn the flag will be punished. Reporters who criticize him will be punished, countries that won't make trade deals he likes will be punished, and politicians who work against him will be punished. He is really big on talking about punishments.
It's easy to see the possible outcome of those punishments. Tax companies that move jobs out of the US? They can pass along the higher cost to the consumer. Or they can have massive layoffs in the US in order to keep the remaining jobs on US soil. Also, if you look at each punishment he lists, it's rarely the individual or company that bears the brunt of the punishment. It's you and you and you (and me) as the side effects of those punishments trickle down to the rest of society.
We parent without punishment. Josh and I are clearly on the anti-punishment side of the behavioural psychology punishment/rewards argument. It's a decision that stems from how I ran my classroom as a teacher: I educated without punishment, too. To be completely honest, we also parent without rewards, unless you see the natural consequence of being a trustworthy, kind individual resulting in beneficial situations as an incentive. But if I could only get rid of one option, I'd go with getting rid of punishments.
Based on your life experience, which do you believe works better: Rewards or punishments?
*******
Are you also doing #MicroblogMondays? Add your link below. The list will be open until Tuesday morning. Link to the post itself, not your blog URL. (Don't know what that means? Please read the three rules on this post to understand the difference between a permalink to a post and a blog's main URL.) Only personal blogs can be added to the list. I will remove any posts that are connected to businesses or are sponsored post.