#MicroblogMondays 117: Past Fun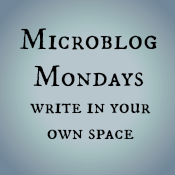 Not sure what #MicroblogMondays is? Read the inaugural post which explains the idea and how you can participate too.
*******
I really love abandoned amusement parks. I love well-kept, active amusement parks, too, but there is something so achingly beautiful about grass growing through the cracks in broken-down rides and dried out pools.
The author of Bizarro tries to get at the heart as to why people love abandoned parks, specifically: "Abandoned malls, abandoned NASCAR speedway tracks and abandoned theme parks were all communal spaces for a lot of people. They shared good times there, formed memories. These people don't want to forget these places, let alone slowly watch them die."
I love the ones that I've been to in their heyday, such as Disney's River Country or The Enchanted Forest, and the ones I never saw in their pristine, useable state. I read about an abandoned Wizard of Oz amusement park last summer that offers tours in June, and I'd like to try to visit it this upcoming year.
Do you think abandoned properties are beautiful?
*******
Are you also doing #MicroblogMondays? Add your link below. The list will be open until Tuesday morning. Link to the post itself, not your blog URL. (Don't know what that means? Please read the three rules on this post to understand the difference between a permalink to a post and a blog's main URL.) Only personal blogs can be added to the list. I will remove any posts that are connected to businesses or are sponsored post.