Radio Radio
I have a deep, abiding love for BBC programming, so when an email arrived from a producer with the subject line "BBC request," my first thought was, "Oh my G-d, they totally know how I feel about them and it's muuuuuutuuuuuual." Like we were middle schoolers and the BBC had asked me out and I had said yes so now we were going steady.
Except being their one and only was not the request. The producer just needed me to be on a panel. Oh. Yeah. No, I get it. This love is one-sided.
Story of my life, BBC, story of my life.
The producer, who had the greatest accent of all time (I know because we ended up jumping on the phone), asked me to be on a panel for The Food Chain, to speak about being a lifelong vegetarian raising meat eaters. He found me due to an old blog post about explaining my vegetarianism to the kids.
So I went down to a nearby iHeartRadio station and they patched me into London. It was my first time being in a recording studio, and the kind man at iHeartRadio had a lot of misplaced faith in my ability to choose the correct buttons on the enormous computer board. But I got through it and hopefully said smart-sounding things.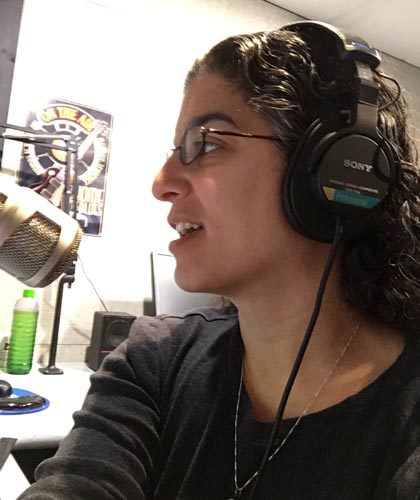 Afterward, the guy at iHeartRadio gave me a tour of the station, which was a lot of fun because they have a ton of machines with colourful cords and flashing lights. It was just cool to see the space where shows are being produced and then drive home listening to said shows.
If you would like to listen to the episode, it was released yesterday so you can grab it on iTunes or wherever you listen to podcasts (the episode is called "Vegan Babies: Should You Restrict Your Child's Diet?"), or you can listen on the BBC site. You know, the BBC (my boyfriend).