#Microblog Mondays 110: Crushed Dreams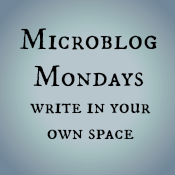 Not sure what #MicroblogMondays is? Read the inaugural post which explains the idea and how you can participate too.
*******
Remember #MicroblogMondays 64 where I wrote about that hoodie that was also a back massager? Of course you remember it because you've been thinking about it non-stop since I wrote about it.
Um… so scratch that whole idea of it being the best invention ever because Refinery29 did a review of it, and it sounds like maybe it was too good to be true. Which is all kinds of disappointing.
This is why I'm reluctant to get too excited (or, to be honest, invest) in projects I see on Kickstarter. Sure, it sounds great, but will it be great in actuality? It's hard to embrace things before they're actually here. Even upcoming television shows and movies rarely turn out as good as I hope.
But we live in an age where "coming soon" begins when the product is still months or years away from release. How do we temper our excitement when everything sounds so damn good in theory?
When was the last time a highly anticipated product or book or movie lived up to your expectations?
*******
Are you also doing #MicroblogMondays? Add your link below. The list will be open until Tuesday morning. Link to the post itself, not your blog URL. (Don't know what that means? Please read the three rules on this post to understand the difference between a permalink to a post and a blog's main URL.) Only personal blogs can be added to the list. I will remove any posts that are connected to businesses or are sponsored post.