#Microblog Mondays 102: Brigadeiro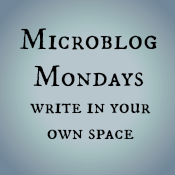 Not sure what #MicroblogMondays is? Read the inaugural post which explains the idea and how you can participate too.
*******
Happy Olympics!
I'm on an eternally-going group chat. It started out for talking about game development, and while it sometimes is still about game development, it's more just talking about our day. A while back, someone from Brazil posted about a brigadeiro-flavoured ice cream treat. Everyone else seemed to know what brigadeiro was, but I had to Google it.
It is the national truffle of Brazil.
So we obviously must make some in honour of the Olympics. Wish us luck. We're using this recipe.
Did you make anything good to eat for Olympic watching? Do you tend to make something special for television watching events (like the Super Bowl) or just grab whatever you were going to eat anyway?
*******
Are you also doing #MicroblogMondays? Add your link below. The list will be open until Tuesday morning. Link to the post itself, not your blog URL. (Don't know what that means? Please read the three rules on this post to understand the difference between a permalink to a post and a blog's main URL.) Only personal blogs can be added to the list. I will remove any posts that are connected to businesses or are sponsored posts.