#Microblog Mondays 96: Addicted to Work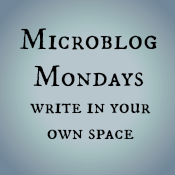 Not sure what #MicroblogMondays is? Read the inaugural post which explains the idea and how you can participate too.
*******
CNN recently asked me if I was addicted to work. (I like to think that all headlines that reference the pronoun "you" are speaking solely to me.) Um… I'm not addicted to work, though I am addicted to staying employed and being paid.
When asked of the general population instead of a specific case, it's a question rooted in privilege. Everyone I know who gives extra hours to work are doing so because they feel insecure in their position. They've either been through unemployment and think doing extra work or giving their job extra attention will protect them from a layoff (or, at the very least, it's the only thing they can control in a situation outside of their hands) or they want to convey how dedicated they are to their work place. If they could be guaranteed by their employer that they would be retained as long as they did their job well, they would relax and work normal hours.
But no employer makes that guarantee. And employers benefit from their employees feeling as if they need to go above and beyond for no extra pay.
Sure, there are some who throw themselves into their work to avoid other stressors and many who don't mind extra hours because they love their position, but I think the vast majority of "addicted to work" employees are more addicted to knowing they have a paycheck coming and they've chosen a job they enjoy.
What are your thoughts?
*******
Are you also doing #MicroblogMondays? Add your link below. The list will be open until Tuesday morning. Link to the post itself, not your blog URL. (Don't know what that means? Please read the three rules on this post to understand the difference between a permalink to a post and a blog's main URL.) Only personal blogs can be added to the list. I will remove any posts that are connected to businesses or are sponsored posts.