#Microblog Mondays 94: Pride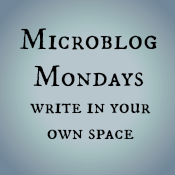 Not sure what #MicroblogMondays is? Read the inaugural post which explains the idea and how you can participate too.
*******
This was supposed to be a happy post. I was going to tell you about how we marched in the Capital Pride parade this weekend. It was my first time marching in a parade vs. watching from the sidelines, and it was fun and overwhelming and emotional. We waved and danced and blew kisses to hundreds of thousands of people. The ChickieNob and I tucked rainbow flags into our hair, and the Wolvog zig zagged across the route, passing out candy to the crowd. It was an enormous party. I have never been cheered on by a crowd, and we left that night with our bodies buzzing from all the excitement.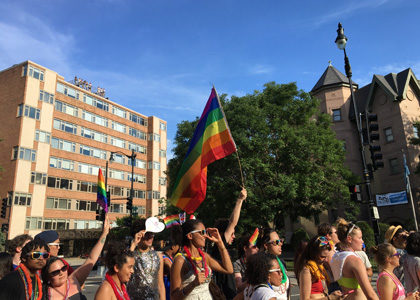 And then we woke up, and Orlando had happened.
The amazing high to the lowest low; both defy words. Our hearts are with the families of the victims at Pulse, and with the entire community.
*******
Are you also doing #MicroblogMondays? Add your link below. The list will be open until Tuesday morning. Link to the post itself, not your blog URL. (Don't know what that means? Please read the three rules on this post to understand the difference between a permalink to a post and a blog's main URL.) Only personal blogs can be added to the list. I will remove any posts that are connected to businesses or are sponsored posts.