#Microblog Mondays 93: Confession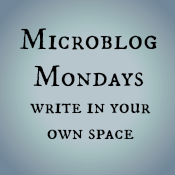 Not sure what #MicroblogMondays is? Read the inaugural post which explains the idea and how you can participate too.
*******
I read about the Urban Confessional project on Mental Floss; a sort of face-to-face PostSecret, where people can run up to other people and spill their inner monologue. Mental Floss explains, "The organization recruits volunteers to stand in public spaces and offer to lend an ear to anyone who wants to unload something, whether it's happy news or a heartbreaking tale."
Which sounds great except… isn't this sort of dangerous, too? I mean, therapists have training. They know how to guide someone. These are just volunteers who are offering to listen. I think most people will use it in the way they use PostSecret, to unburden their heart to someone. But what about the people who use the Urban Confessional project to unload something important, and once the words are out of their mouth, realize the person holding their words doesn't know what to do with them?
Would we applaud untrained surgeons performing simple operations as art or expression? Sometimes I think stunts like this are wonderful and other times I think they're dangerous. I'm on the fence about this one.
What do you think?
*******
Are you also doing #MicroblogMondays? Add your link below. The list will be open until Tuesday morning. Link to the post itself, not your blog URL. (Don't know what that means? Please read the three rules on this post to understand the difference between a permalink to a post and a blog's main URL.) Only personal blogs can be added to the list. I will remove any posts that are connected to businesses or are sponsored posts.