#MicroblogMondays 86: Whine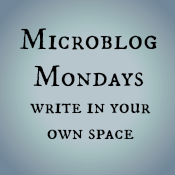 Not sure what #MicroblogMondays is? Read the inaugural post which explains the idea and how you can participate too.
*******
It feels like there has been an awful lot of articles about complaining lately, both for and against the act. It feels like complaining is 2016's tidying up. You know how 2015 was all about tidying up and 2014 was all about happiness? 2016 is flooded with articles about complaining or sleep.
For it: It's healthy to vent! It's productive to complain! Whining helps you define what is important to you! Complaining can bond two people together.
Against it: It's unhealthy to vent! It ruins your relationships to complain! Whining annoys everyone around you and stresses them out. Complaining makes you see the world through a negative lens.
I am pro-complaining, though it can be tiring to say or hear the same complaint over and over again. The best sort of complaining session is the one where you sit down with the other person having no clue that they are annoyed by the exact same thing that is annoying you, and you complain viciously together.
Complaining — for or against?
*******
Are you also doing #MicroblogMondays? Add your link below. The list will be open until Tuesday morning. Link to the post itself, not your blog URL. (Don't know what that means? Please read the three rules on this post to understand the difference between a permalink to a post and a blog's main URL.) Only personal blogs can be added to the list. I will remove any posts that are connected to businesses or are sponsored posts.