#MicroblogMondays 80: Open Webpages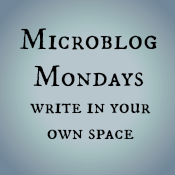 Not sure what #MicroblogMondays is? Read the inaugural post which explains the idea and how you can participate too.
*******
I have an article on L'Inconnue de la Seine open in the Internet browser on my phone. It has been there for days. The article itself made me so sad, and then it felt wrong to close the page, as if doing so somehow diminished this nameless woman's life as much as turning her into death mask. Or Rescue Annie.
There are dozens of other open searches, from a pinball machine to a video on how to find all the minikits in one of the LEGO Dimension levels to the lyrics of a song I was trying to remember a few weeks ago. And those are just the open pages on my phone. Please, let's not even go into all the tabs I have open on the computer full of random things I've looked up this week and never closed.
Do you leave web pages open for days? Which ones are currently open on your phone or computer browser because you looked up something and never closed the tab?
*******
Are you also doing #MicroblogMondays? Add your link below. The list will be open until Tuesday morning. Link to the post itself, not your blog URL. (Don't know what that means? Please read the three rules on this post to understand the difference between a permalink to a post and a blog's main URL.) Only personal blogs can be added to the list. I will remove any posts that are connected to businesses or are sponsored posts.