Just Call Me Katniss Everdeen
I got archery certified this past weekend.  It involved an 8 hour course where I learned things like bow safety and correcting a student's stance and bow safety.  And did I mention bow safety?  There was a lot of talk of bow safety.
I got certified because our Girl Scout troop did some fancy pants math and realized that it was less expensive to have an adult get trained and lead the activity than it would be to hire someone every time we wanted to do archery.  So off I went to learn about bow safety and more bow safety.  And then I took a hands on test, a teaching test, and a written test, and went home a newly-certified archery instructor.
But this is the thing.  Prior to this point, I had not given a lot of thought to archery.  I did it at camp and enjoyed it, but I've never felt a desire to pick up a bow again.  But the moment I picked up that orange compound genesis bow that fit in my hand as if it was made for my palm… I fell in love.
Like deeply in love.  Like I could have stood there in the field shooting arrows all afternoon.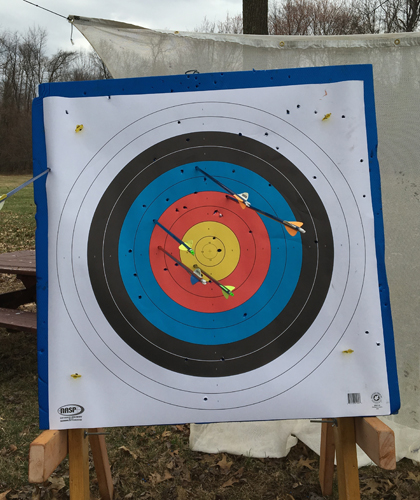 Which sort of bothered me because as I was sliding my arrows out of the target, pretending that I was Legolas about to fight the orcs, I asked myself what was different between a bow and a gun?  Clearly they're both weapons.  Clearly they're both potentially lethal.  Maybe all I was doing was shooting at a paper target, but there are others who use the bow and arrow to go hunting.  So it's a tool that is meant to kill other things.
And yet in my brain, I saw them as different or I wouldn't have gone and taken the course.
I don't know.  I'm still chewing on this.  I'm going to teach the girls archery. (As well as bow safety!  Always bow safety!)  But it does make me think.