#MicroblogMondays 76: Chickpea Rage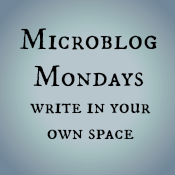 Not sure what #MicroblogMondays is? Read the inaugural post which explains the idea and how you can participate too.
*******
My current biggest non-dangerous pet peeve (to differentiate the annoying from the dangerous, such as texting and driving) is people who call something hummus that doesn't have chickpeas.
The word "hummus" means chickpea. How can you have hummus without chickpeas? That's like saying this is a delicious coffee made with tea. It isn't coffee then; it's tea. And hummus without chickpeas is some other bean spread.
This ire isn't even aimed at people who put stuff in their hummus. I mean, I personally won't eat bizarro hummus with ingredients beyond tehini and garlic, but if people want to use chickpeas as a base and add stuff to it, go ahead. But I just read yet another site that said, "No chickpeas, no problem! Try this delicious hummus made with edamame."
NOOOOOOO.
Got that out of my system. So what is your annoying (non-dangerous) pet peeve?
*******
Are you also doing #MicroblogMondays? Add your link below. The list will be open until Tuesday morning. Link to the post itself, not your blog URL. (Don't know what that means? Please read the three rules on this post to understand the difference between a permalink to a post and a blog's main URL.) Only personal blogs can be added to the list. I will remove any posts that are connected to businesses or are sponsored posts.