#MicroblogMondays 72: One Extra Year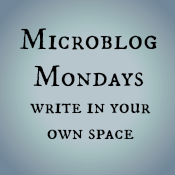 Not sure what #MicroblogMondays is? Read the inaugural post which explains the idea and how you can participate too.
*******
A few months ago, Gizmodo asked a question in a post: how much would you pay to live one extra year? With expensive life-extending drugs a possibility, how much should we consider spending in order to grab another year? And who should foot the bill? And who gets the limited supply of drugs? Will this be the latest division of class: those who can afford the extra time and those who have to make do with the time allotted? It's already the case with treatments for common diseases.
But if you strip away all the questions about medications and the worth of certain lives more than others, it comes down to a thought-provoking question. If you were decently comfortable and mobile, how much would you pay for an additional year of life? Is it worth take out a second mortgage or borrowing money that your loved ones will pay back? What number is too high when it comes to grabbing time? And is there any way you could walk away from that choice if it was possible to make?
The question chilled me to my core.
*******
Are you also doing #MicroblogMondays? Add your link below. The list will be open until Tuesday morning. Link to the post itself, not your blog URL. (Don't know what that means? Please read the three rules on this post to understand the difference between a permalink to a post and a blog's main URL.) Only personal blogs can be added to the list. I will remove any posts that are connected to businesses or are sponsored posts.