#MicroblogMondays 67: Konmari Misgivings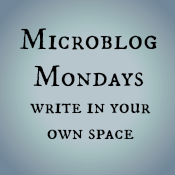 Not sure what #MicroblogMondays is? Read the inaugural post which explains the idea and how you can participate too.
*******
I own a spelunking suit. It is — without a doubt — the least used item in my house. I don't go caving anymore, and I don't foresee myself doing it again in the future.
It was worth the money when I bought it because I cannot tell you the number of times I was happy to be able to get back to the camp site, wash it off, and be done. It has a lot of pockets — big pockets — enabling me to carry everything efficiently. Loved that suit.
Even though it is useless now.
If the point is decluttering, that suit should go. But it's an item I will never purchase again. Meaning, I own it now, but if I get rid of it and then need it in the future, it is too costly an item to buy a second time for how much I will use it. And yes, I can imagine plenty of scenarios where the suit might be used.
Do you have items that you hold onto because while you don't need them, you also don't want to repurchase them again in case it turns out that you do need them down the road?
*******
Are you also doing #MicroblogMondays? Add your link below. The list will be open until Tuesday morning. Link to the post itself, not your blog URL. (Don't know what that means? Please read the three rules on this post to understand the difference between a permalink to a post and a blog's main URL.) Only personal blogs can be added to the list. I will remove any posts that are connected to businesses or are sponsored posts.