The Empty Beach
Josh and I went to the beach for our anniversary.  It was cold, certainly too cold to sit on the sand, but we parked the car in the semi-empty beach lot facing the ocean.  The sun coming in through the windshield kept the car warm enough to eat a picnic lunch and read books and lounge about.  We could see and hear the waves.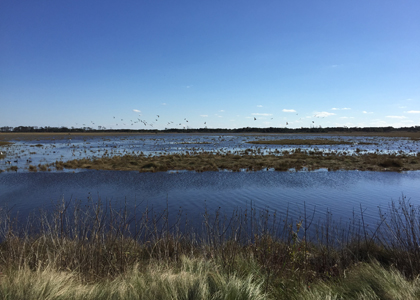 We took a bike ride around the nature reserve, pedaling hard in the wind, and marveled at how quiet the town felt now that all the summer tourists had cleared out.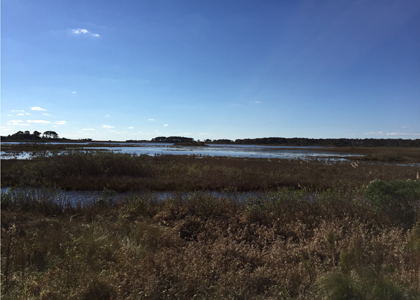 I love the beach in the summer, but there is some part of my personality that connects even more with the beach in winter; the grey waves and the unmarred sand.  It was so quiet that you could hear everyone's conversations wherever we went.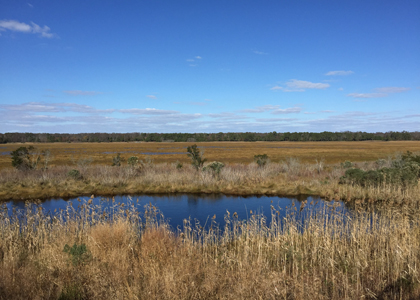 We were in the hotel room when news about the terrorist attacks in Paris came onto our phones.  The quietness of the space had already made us contemplative.  There is no way to make sense of the idea that a person could go out for the evening to a concert and end up never coming home.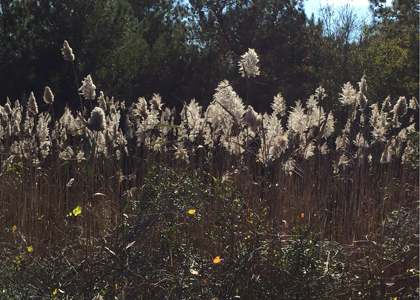 We started the trip bumping into the twins' beloved Kindergarten teacher, and we ended the trip watching a bunch of horseback riders navigate the marsh.  And then we drove home, back to normal life, conducted without the sound of waves.