#MicroblogMondays 64: Best Invention Ever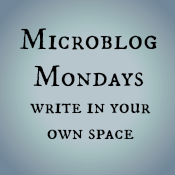 Not sure what #MicroblogMondays is? Read the inaugural post which explains the idea and how you can participate too.
*******
This hoodie is a portable back massager. Granted, I have no clue what it looks like operating on your body. Perhaps you perpetually look like you are doing a sitting up version of the worm, but I choose to believe that this hoodie will allow me to discreetly get a back massage all the ding-dong time.
I want. I mean, I want as long as it doesn't do odd things to my body on the cellular level. It's so brilliant that I can't believe it hasn't been done before this point — make a massage chair that can go with you.
What invention do you wish someone would make real?
*******
Are you also doing #MicroblogMondays? Add your link below. The list will be open until Tuesday morning. Link to the post itself, not your blog URL. (Don't know what that means? Please read the three rules on this post to understand the difference between a permalink to a post and a blog's main URL.) Only personal blogs can be added to the list. I will remove any posts that are connected to businesses or are sponsored posts.