#MicroblogMondays 59: Take a Nap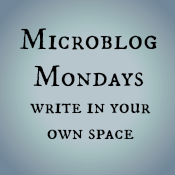 Not sure what #MicroblogMondays is? Read the inaugural post which explains the idea and how you can participate too.
*******
Napping is apparently good for your heart health. This is just one more way I'm shortening my life since I am terrible at napping.
I used to nap, back in college, but now I find that naps mess up the rest of my day. I wake up groggy and feel mentally displaced the rest of the day. If someone were to offer me nap time, I would probably politely tell them that I'd love the break, but I'd rather use it to read.
How do you feel about naps? Love them? Still take them? Can't live without them? Or they do more harm than good?
*******
Are you also doing #MicroblogMondays? Add your link below. The list will be open until Tuesday morning. Link to the post itself, not your blog URL. (Don't know what that means? Please read the three rules on this post to understand the difference between a permalink to a post and a blog's main URL.) Only personal blogs can be added to the list. I will remove any posts that are connected to businesses or are sponsored posts.