#MicroblogMondays 58: Stress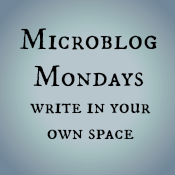 Not sure what #MicroblogMondays is? Read the inaugural post which explains the idea and how you can participate too.
*******
I read an interesting way of thinking about stress. The gist is that stress is a response that highlights what is important to you. If it wasn't important, it would become an annoyance and not a stressor. We stress about things we care about.
Of course, not every stressor is going to be important; sometimes you get mildly stressed over having to wait at a red light. But if you find that you're frequently highly stressed about your family, for example, you might conclude that having a healthy relationship with them is important to you.
I know a lot of us are dealing with a shit-ton of stress at the cosmic level, which I differentiate from the day-to-day level. And when I considered what I stress about, I realized that, yes, they are all things that are important to me.
Think about your major stressors. Are they things/people that are very important to you? Does thinking this way change the way you see that stress?
And feel free to vent your stress if you wish.
*******
Are you also doing #MicroblogMondays? Add your link below. The list will be open until Tuesday morning. Link to the post itself, not your blog URL. (Don't know what that means? Please read the three rules on this post to understand the difference between a permalink to a post and a blog's main URL.) Only personal blogs can be added to the list. I will remove any posts that are connected to businesses or are sponsored posts.