Harry Potter Festival
I went to a Harry Potter festival.  In the rain.
We didn't play Quidditch this time, and we didn't dress up.  But I did get a little golden snitch…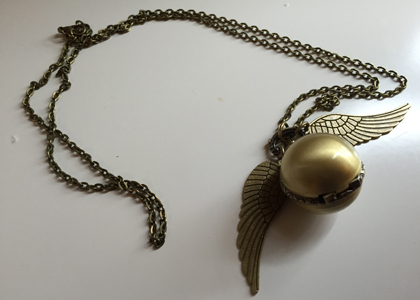 …That hides a timely, little secret.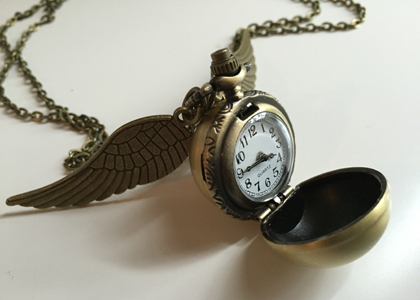 How much fun is that?
I feel like the Pied Piper as kids follow me around, begging to click the clasp.  Nothing is more mesmerizing than a golden snitch swinging from someone's neck.
Love.
Side note: Tomorrow is #MicroblogMondays.  Get writing.