#MicroblogMondays 54: Who Are These People?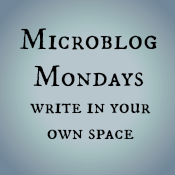 Not sure what #MicroblogMondays is? Read the inaugural post which explains the idea and how you can participate too.
*******
Can we pause for a moment and discuss the website FakeaBaby.com? It was in an article about the Michigan girl who faked her triplet pregnancy for 9 months.
There isn't much to say about the girl, but the website? Who created this website? I am aware that you can find just about anything on the Web, but all of these sites are created by human beings. Who are these human beings?
Do you ever wonder that? I think about it all the time when I'm walking through the grocery store. These strangers I'm seeing around me, one of them could be a troll online or a creator of a hurtful site or a seller of items that allow people to commit fraud. All these people who create these sites or leave hurtful comments online… they all live somewhere. They all have families or friends. They could be standing right next to you at some point today.
Do you think about those people?
*******
Are you also doing #MicroblogMondays? Add your link below. The list will be open until Tuesday morning. Link to the post itself, not your blog URL. (Don't know what that means? Please read the three rules on this post to understand the difference between a permalink to a post and a blog's main URL.) Only personal blogs can be added to the list. I will remove any posts that are connected to businesses or are sponsored posts.