#MicroblogMondays 51: Turn it Off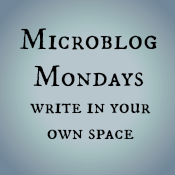 Not sure what #MicroblogMondays is? Read the inaugural post which explains the idea and how you can participate too.
*******
I was listening to a recent Nerdist episode with Andy Samberg, and they touched on being tried in the Twitter court of public opinion.  Even as a sketch is unfolding, people are tweeting their opinions of it, and it influences the performer's… self-esteem?  Work?  Future projects?  All of the above?
Who wants to be creative when creativity can bite you in the ass?
Anyway, Samberg admits that when he hosted SNL, he simply didn't go online for a bit.  And Chris counters that doing so (shutting out that court of public opinion) shows how much we do have control over how we perceive our reality.  We can tune other people out simply by not going online.
Easier said than done.
If you knew there was a post written about you, could you stop yourself from reading it?  What if you knew for a fact that it was negative?  What if you knew for a fact that it was positive?
*******
Are you also doing #MicroblogMondays? Add your link below. The list will be open until Tuesday morning. Link to the post itself, not your blog URL. (Don't know what that means? Please read the three rules on this post to understand the difference between a permalink to a post and a blog's main URL.) Only personal blogs can be added to the list. I will remove any posts that are connected to businesses or are sponsored posts.